Let customers speak for us
OUR NEW SISTER BRAND HAS LANDED!!
𝐆𝐁 𝐂𝐎𝐔𝐓𝐔𝐑𝐄 is our debut Clothing collection brought to you at the most sparkly time of the year.
Totally customisation & built up of 𝐌𝐢𝐱 & 𝐌𝐚𝐭𝐜𝐡 𝐬𝐞𝐩𝐚𝐫𝐚𝐭𝐞𝐬, theres no wear once motto around here! Choose any shape in any fabric that suits your style & Occasion and leave the rest to us.
Check out our new product pages too, everything we need to know to make your made to measure garments is all in the one place!
WE HOPE YOU LOVE IT & ARE READY TO SHINE BRIGHT HONEY!
Thank you for your continued support as always, we couldn't do it without you!
ALWAYS HERE, ALWAYS LISTENING. 𝑩𝑰𝑮 𝑳𝑶𝑽𝑬𝑺. 𝘟𝘰𝘟𝘰
WE HAVE NEWS!!!
We've launched with @klarna.uk to bring you flexible payment options at checkout. Whether you want to buy now, pay later or pay at your own pace - the choice is yours.
*Please spend responsibly. 18+ T&Cs apply.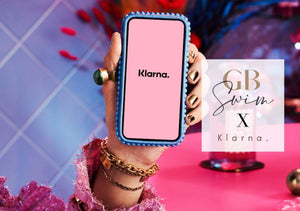 & THERE'S MORE…
'The Muse Collection' - designed, made, packed, shot on & by ordinary women, for ordinary women. 
Made by us, For you! ♥︎
...Ekk! Go check it out honey!